Volunter Tours
How You Can Help ,&nbsp Don't be only and observer, become a volunteer warrior, Let's Make the difference, the advantage of being a volunteer traveler is that the experience will approach you to landscapes & cultures hidden to the normal eye traveler and will give you a real perspective of the life in the visited places. The intention is to generate a positive impact and be helpful to the communities we are visiting. Our visit has to reflex expression of respect and understanding. In the same time contribute to the local community, through initiatives like health care, skills training, and resource development. It is time to help. For this purpose and help you to help Edgar Adventures has developed tour programs, volunteer projects and alternatives to approach you where it is truly needed and have the most memorable vacations.
Reservations are easy enough to do. We accept bookings via e-mails, and payment would be when you arrive to Puno in our office. No deposit is required. Basically, you send us a mail here confirming which tour you'd like to take, pay the money when you get here. Please do not hesitate to contact us here.
PUT YOUR HANDS ON
Volunteer Trips Tourism can produce a big impact where it arrives, but as well can be turned into a tool for the positive change, being a responsible traveler can affect positively the visited communities and environment, it will be reflected in the outside but probably for volunteer the most important change will occur inside.
PUT YOUR HANDS ON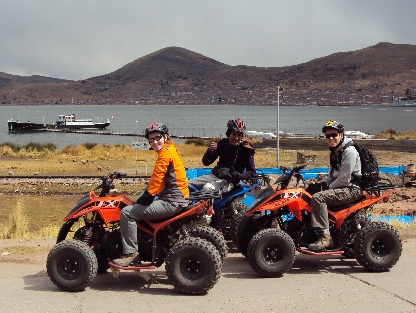 put your hands on
Make the difference, and help directly with your own hands to projects & initiatives like health care, resource development, communal infrastructure that will contribute on strengthening the community links, or directly helping to individuals that need assistance. This volunteer project involves not only bringing our hand labor but as well the necessary supplies to accomplish the aims. It is a particularly gratifying way of helping because the volunteer gets involved with the locals and work hand by hand, and have the chance to experience unique aspects of the local cultures. Let's make the difference in the world around you,
Cleaning campaigns. in the islands of the Lake Titicaca.
Medical campaigns
Education campaigns
Otros.
&nbsp
Your volunteer spirit has a price 10% off Your commitment inspires us as well and in all our regular trips and private trips that involves some type of contact or support to one of our volunteer projects has a discount of 10%. In the same time you don't get overcharged for the expenses generated by the project as buying supplies, extra transport.