2 days – Anapia Island
This trip will give you the chance to experience the magnificent Lake Titicaca. For many people this home-stay experience and the encounter with the host family is a revelation of the reality of Andean people at such altitude. This cultural exchange experience in Llachon Community is very touching and fascinating. Also, in this tour, every traveler is welcome to share with the locals their time, some artistic gift, educational activities or just conversations. By participating in this tour you will contribute to improve family of the life.
Reservations are easy enough to do. We accept bookings via e-mails, and payment would be when you arrive to Puno in our office. No deposit is required. Basically, you send us a mail here confirming which tour you'd like to take, pay the money when you get here. Please do not hesitate to contact us here.
| Location: | Duration | Departure |
| --- | --- | --- |
| Puno - Peru | 2 Days | All year |
ANAPIA ISLAND / PUNO (Adventure, Cultural & Vivencial Tour)

| Day | Activity |
| --- | --- |
| day 1 | Puno / Punta Hermonsa / Anapia |
| day 2 | Anapia / Pomata / Puno |
| day 3 | &nbsp |
TRIP CODE: SIC.ANA
Anapia island, Yuspike the Vicuña´s island, Titicaca lake, Yunguyo, Juli. A trip to know the south jewels of Titicaca Lake, Anapia is one of the islands that form the "Uiñay Marca bay – Archipelago" it is possible to overnight there and have sail boat rides. On the neighboring island Yuspike we can observe Vicuñas a type of South American camelid. Anapia practices like on the entire region an economy based on farming. There has begun a tourist project that promotes the cross cultural exchange between locals and visitors. A remarkable aspect of the landscape is the spectacular views to the snow caped mountains of the Bolivian royal range. On the way bus we can visit Juli called the "Litle Aymaran Rome" due to its Colonial churches.
Tour Itinerary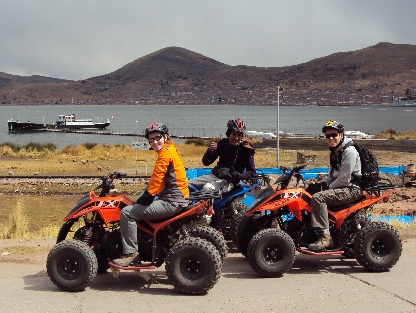 DAY 01: Puno / Punta Hermosa / Anapia.
Vive the best experience, the other part of Titicaca Lake "Uiñay Marca bay. This excursion begins at 7:30am depart by bus to south direction. On the way visit of the controversial " Inca Uyo" – the Inca temple of the fertility, in Juli visit to the San Juan de Letran church, today a colonial art museum. At 11am arrival to Punta Hermosa (140Km. from Puno). From this picturesque little port continuation by motor boat to Anapia (12 pm.) Accommodation and typical lunch . Free afternoon to enjoy and walk this interesting island, "optionally" you can do community help labor. Dinner and cultural encounter with the locals.
&nbsp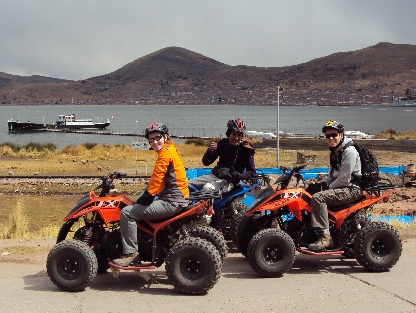 DAY 02: Anapia / Pomata / Puno.
Breakfast. Traverse by sail boats to Yuspike island to see the vicuñas. This island is today a protection center for this endangered spice. Picnic lunch and return to Punta Hermosa port. 15.00 pm. By bus we return to Puno, 18:00 pm. Arrival to Puno.
&nbsp
Includes and Prices
OUR PRICE INCLUDES:
Bilingual guide (Spanish-English).
Assistance on Uros Island for two days. (Spanish spoken)
Transfers: Hotel /Port / Hotel.
Motor boat transport
Home stay accommodation + 3 meals at home stay
Cultural activities at the family house
Visit to Yuspike Island, Chucuito and July.
Entrance fees.
OUR PRICE DOES NOT INCLUDE:
Lunch last day in Taquile Island
Small trip in reed boat ride in the Floating Uros Island
Drinks extra
Tips
Additional charge of $ 4.00 US p/p. for transfers OUT SIDE City hotels, like : Hotel Libertador, Casa Andina Private Collection, Posada del Inca, José Antonio, Eco INN and others.
PRICES
Daily Service:
$ 184.00 - 2 person
$ 139.00 - 3 person
$ 119.00 - 4 person
$ 105.00 - 5/6 person
$ 92.00 - 7/10 person UP
ASK FOR PRIVATE SERVICE: UROS FLOATING ISLAND (Price on application)
We'll see you soon!
&nbsp